330-864-2324 85 Ghent Road, Akron, OH 44333
Bryson's Sweeper Shop will be closed from April 7 2019 - April 15 2019.


We have been serving satisfied customers since 1967!
Bryson's Sweeper Shop - Products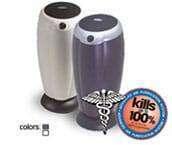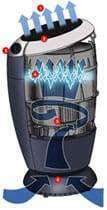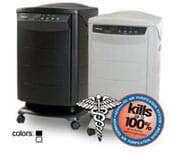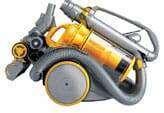 Clean Air

- Exclusive EMF Filtration System delivers evenly diffused clean air

Post Filter

- Helps remove normal household odors

Control Panel

- Bio-Monitor Indicator Light, Main Filter Light, 3 Speed Control

Advanced Purification System

- Destroys 94-100% of active microorganisms. Provides excellent protection against harmful airborne contaminants. 99.97% efficient in capturing particles at 0.3 microns. Sealed filter chambers, guarantee 100% filtration of all incoming contaminants

MotorBlower

- Sealed dual ball bearing blower motor creates laminar flow across EMF filter, eliminating any particles from motor entering the air

Air Intake System

- 360-degree air entry design
Wattages High - 140w
Medium - 110w
Low - 75w
CFM High - 175 CFM
The Healthway Air Deodorizer generates activated oxygen to effectively remove offensive indoor airborne odors found in bathrooms, kitchens, basements, offices, storage rooms, etc. Very effective in killing airborne bacteria, viruses, and mold / fungi.

Removes Offensive Indoor Airborne Odors.
Cooking Odors
Cigarette and Cigar Smoke
Household Chemicals
Pet Odors
Mold / Mildew
Bathroom Odors
The Healthway Deodorizer comes with two levels of sanitizing:
Deodorizer Level: Low levels of activated oxygen
Disinfectant Level: High levels of activated oxygen for the ultimate clean room
Supplied Standard: With the use of the 12-volt cigarette adapter, the deodorizer can be used in automobiles, campers, and recreation vehicles. Just plug the cigarette adapter into a receptacle.
Automatic 24-Hour Timer Dial: A 24-hour clock based on military time that can be conveniently set in 15-minute increments to go off in an unoccupied area to deodorize or disinfect.
CAUTION: Recommended to be used in unoccupied areas when set to disinfect.
The Dyson DC15 (The Ball™) works very differently from traditional upright vacuum cleaners, by replacing conventional wheels with a ball.
Traditional upright vacuum cleaners can be heavy, unwieldy and difficult to steer, making cleaning your home something of a workout. Dyson's team of engineers and designers realized this problem so they went about designing a vacuum cleaner that was designed to move and make cleaning less effort.
Because The Ball™ can tilt and pivot (unlike conventional wheels), a simple turn of the wrist allows you to steer through a wide arc, making it easy to maneuver around furniture and obstacles.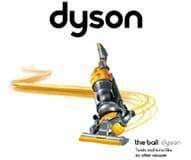 Sales
Service
Repair
Parts
Warranted
Guaranteed
FREE Estimates!











We have been fixing all of them since 1969!